Description
Nature is a constant inspiration for cosmetics ingredients, but plants are not the only sources of natural actives.
Mineral Matters™ liquid stone extracts apply special technology to extract important minerals from precious stones and make them bioavailable to the skin. The result is a unique line of substantiated stone actives that enhance and protect.
Hema'Tîte™ is an iron-rich active extracted from hematite. This anti-aging active stimulates collagen synthesis and increases the thickness of the epidermis with a retinol-like action: wrinkles are erased and skin is visibly firmer and thicker.
The Mineral Matters™ line features five references:
Mala'Kîte™
Rhodo'Lîte™
Zin'Cîte
Oli'Vîne™ ST

Hema'Tîte

™
Claims
Stimulates collagen synthesis
Restores mechanical properties of the skin
Visible wrinkle reduction
Rich in iron, an important trace mineral for collagen production
Use level
0.5-2%

Natural origin (ISO 16128) ≥ 99%

Hematite Extract

China NMPA notified
Mechanism of action
In vitro, ex vivo, and in vivo tests prove Hema'Tite™ effectively:
stimulates collagen synthesis,
restores the skin's mechanical properties,
visibly fills out wrinkles.
Sourcing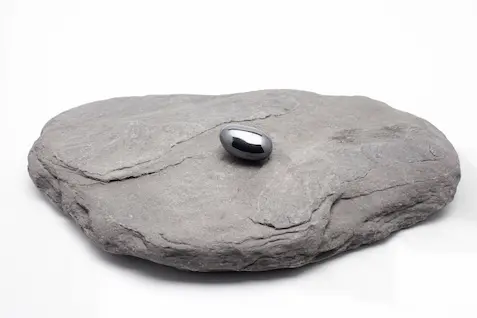 Hematite is the mineral form of iron oxide.
The stone has a crystal structure and can range in color from black or silver-gray to deep, rich red.  In fact, the name hematite is derived from the Greek word for "blood" because of the deep, rich color of the stone.
The stones used to create Hema'Tîte™ liquid stone extract are sourced in Brazil. A specific iron complex is then extracted from the stones to yield an active for skin application.