Description
Though the laws of gravity are inescapable, the side effects they have on our skin don't have to be.
EleVastinTM  is the targeted solution to gravity-induced skin sagging. The ingredient boosts key proteins involved in the synthesis and maintenance of functional elastic fibers. Doing so, it reinforces skin elasticity giving it the support needed to cope with this downward pressure.
As a result, facial contours are redefined, deep and vertical wrinkles are reduced and a youthful appearance is restored.
Claims
Promotes and protects skin elasticity
Reduces the impact of gravity
Limits skin sagging
Redesigns facial oval
Reduces deep and vertical wrinkles
Use level
1%

COSMOS approved
Natural origin (ISO 16128): 100%
Preservative free
ERI 360° certified (silver)

Betaine (and) Water (and) Propanediol (and) Murraya Koenigii Stem Extract

China NMPA notified
The ingredient video summary
Mechanism of action
Using a set of advanced models and analytical tools, EleVastinTM was proven to renew the skin elastic potential.
Boosts the synthesis of 3 keys biomarkers involved in the synthesis of functional elastic fibers : elastin, fibrillin-1, fibulin-5.
Protects elastics fibers against their degradation by MMP-12
Improves skin elasticity
Learn more on the spheroïd model, an original and advanced 3D skin model fully developed in our lab to assess the efficacy of Elevastin™.
Clinical evaluation
Clinically tested against placebo.
Evaluated on 37 women with mature skin, EleVastinTM  efficiently limits the impact of gravity on the lower part of the face, reduces skin sagging and deep vertical wrinkles.
In 75% of cases, the volunteers look younger at the end of the study.
Sourcing
EleVastinTM is a truly natural active ingredient, extracted from the leafy stems of Murraya koenigii, an ayurvedic and aromatic plant. The plant material is harvested in the preserved environment of La Reunion island, on fertilizer-free plots.
A rich pool of synergistic phytomolecules is obtained using a natural LTTM solvent (low transition temperature mixture) and gentle extraction process.
The ingredient is COSMOS approved and reaches 100% natural origin content according to the norm ISO 16128.
Have you ever heard about LTTM solvents? Our expert in plant extraction explains our latest advances in the field of biobased solvents.
Related content
"If you don't fight gravity you sag"*
Actives
Sagging
Skin biology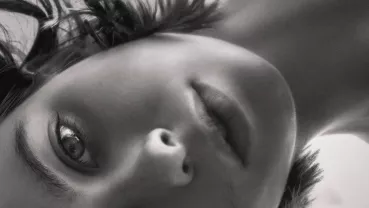 Fighting the force with EleVastin™