Description
A physical barrier between the inside and the outside, the skin is one of the most responsive organs to external aggressions, particularly to UV radiation. This latter strongly impacts the heart of skin cells, the DNA, leading to structural and functional alterations of the different skin layers.
Solastemis™ acts at the heart of the epidermis mechanics, by protecting the DNA of keratinocytes from UVA rays and boosting endogenous DNA repair system. It preserves the stem cells of the epidermis ensuring proper homeostasis for the skin's first line of defense. It also offers a shield for the dermis by protecting key matrix proteins (collagen, elastin) from degradation.
Photoaging associated symptoms are visibly corrected: wrinkles are reduced, the microrelief is smoothed, the skin complexion appears brighter, more even and healthier.
Claims
Protects the skin from UVA-induced DNA lesions
Preserves epidermal stem cells
Shields the skin from photo-aging
Smoothes the skin and visibly reduces wrinkles
Improves skin tone homogeneity
Provides a healthy lucent complexion
Use level
2%


COSMOS approved
Natural origin (ISO 16128): 99.8%

Fructose (and) Glycerin (and) Water (and) Sechium Edule Fruit Extract

China NMPA notified
The ingredient video summary
Mechanism of action
Several in vitro models have been combined to demonstrate the ability of SOLASTEMISTM to :
Protect and repair DNA from lesions induced by UVA exposure
Maintain the self-renewal potential of keratinocytes, also called stemness
Provide a global photoprotection at dermal and epidermal level
Discover more about the science behind Solastemis™ with Gattefossé's R&D director
Clinical evaluation
A double-blind clinical trial (active versus placebo) confirmed SolastemisTMefficacy on various symptoms of photoaging.
It efficiently reduces crow's feet wrinkles and improves skin smoothness. Skin tone is embellished for a more lucent, glowing and even complexion. 
Sourcing
Solastemis™ is derived from chayote (Sechium edule), a fruit cultivated and manually harvested on Reunion Island (French oversea territory), in the majestic Cirque of Salazie.
The extraction with a NaDES solvent makes an eco-designed and fully natural ingredient (99.85% content of natural origin according to ISO16128) associated with high biological performances.
Related content
Solastemis™
Actives
Aging
Exposome
NaDES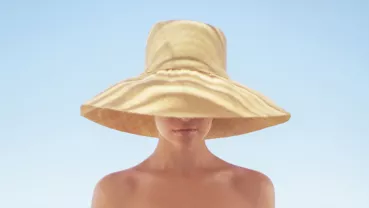 The skin and the Sun
Actives
Aging
Exposome
Skin biology