Pediatric patients have specific needs we have to take into account when developing formulations:
need for dose flexibility to adapt to the body weight
difficulty to swallow pills
very sensitive to bitterness
delicate skin
Focus on some solutions adapted to these specific challenges.
Safety first!
Gattefossé guarantees high quality and purity excipients for the utmost safety.
Our excipients for oral drug delivery have a GRAS status and precedence of use. For topical and rectal drug delivery, we provide excipients with high mucosal tolerance. Find out more on the precedence of use of lipid excipients in pediatric medicines.
Gattefossé has sponsored extensive reviews of its excipients leading to their inclusion in the Safety and Toxicity of Excipients for Pediatrics (STEP) database.
Mini-tablets
From 2 to 4 mm diameter, mini-tablets are ideal for children as they  are very easy to swallow.
Sustained-release mini-tablets are difficult to formulate due to the short diffusion pathway of the matrix. Compritol® 888 ATO, a well known sustained-release (SR) agent, was shown to provide reproducible release of drugs in mini tablets, using levadopa and theophyllin as model drugs.
There is precedence of use of glyceryl dibehenate as SR agent with guanfacine hydrochloride to treat Attention Deficit Hyperactivity Disorder, in mini-tablets at 1, 2, 3 or 4 mg.
Taste masking
Children are very sensitive to bitterness, due to a higher number of specific buds on the tongue. Therefore masking the taste of drugs is essential for pediatric medicines.
Coating technologies with lipid excipients enable the formation of a film coat around the drug particles to mask their taste. The coated drug particle is further used for granules, tablets and capsules.
High shear coating is achieved in a high shear mixer, without external heating, and partial melting of Precirol® ATO 5. This  simple, efficient and robust process was successfully used with KCl, isoniazid, paracetamol and ranitidine HCl as model drugs.
Hot melt coating is achieved in a fluid bed coater and full melting of Precirol® ATO 5.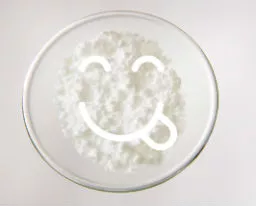 Skin care
Children skin is thin and sensitive, and requires specific care, with very well tolerated dosage forms, hence excipients.
We provide emulsifiers with high mucosal tolerability such as Tefose® 63 and Plurol® diisostearique suitable for a wide range of pediatric formulations.
Ask for our formulation for nappy rash with zinc oxide  and Plurol® diisostearique, a PEG-free water-in-oil emulsifier.
Find out more information about caring for patients!
Suppositories
Rectal route of administration is particularly interesting for newborns (from 1 month old) and in emergency for unconscious or vomiting children.
When administering to infants and toddlers, it is compulsory to adapt the unit size to the body weight. Therefore suppositories are available at different dosage levels or as breakable units. Suppocire® NAI 25 A was shown to provide content uniformity in both parts of breakable suppositories.