Excipients for taste masking and API protection
Some APIs present poor organoleptic properties; therefore, taste or odor need to be masked. Others are sensitive to water, oxidation, or temperature and need to be protected to maintain stability. Certain lipid excipients are used in melt processes to effectively protect the API from degradation or mask taste and odor.
Advantages of Gattefossé's taste-masking and API protection agents:
A continuous lipid film coating around the drug particles or tablets enables to isolate the bad tasting drug from the taste buds, or to protect the sensitive drug from environment conditions such as light, moisture, oxidation or temperature and prevent its degradation.
Lipid excipients can be processed with a variety of techniques thanks to their thermoplastic behaviour, such as high shear coating, hot melt coating, extrusion, melt granulation or capsule molding to provide a robust lipid film coating, which does not impact bioavailability.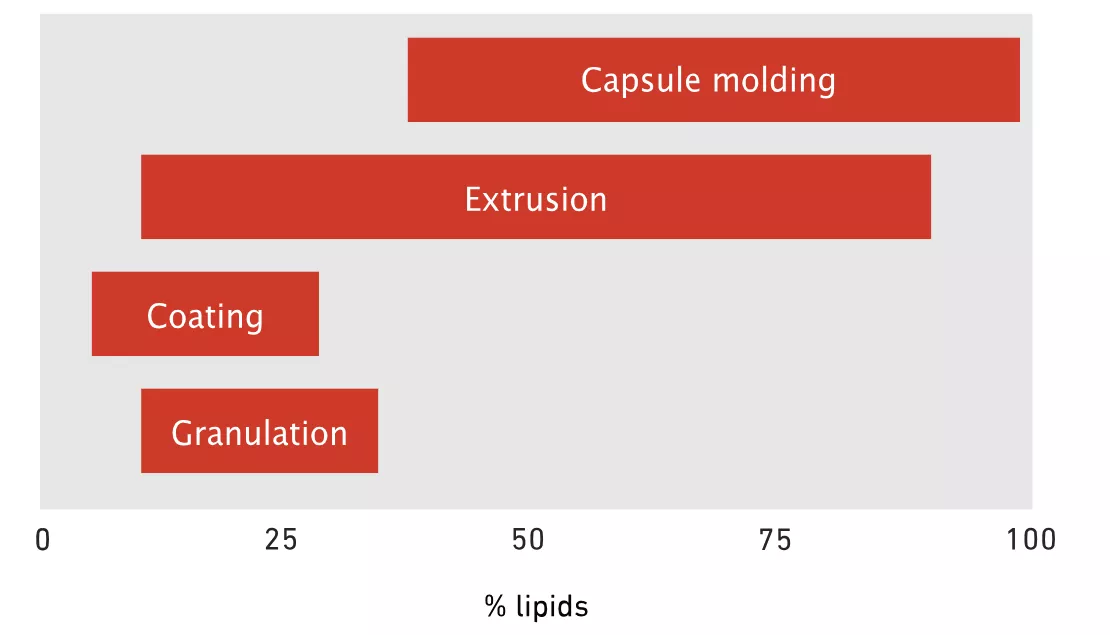 Range of taste-masking and API protection agents
finely atomized powder
crystalline material with narrow melting range (∼70 °C) and rapid recrystallization; ideal for hot melt processes
GRAS status and precedence of use with many APIs (FDA IID)
finely atomized powder
crystalline material with narrow melting range (∼55 °C) and rapid recrystallization; ideal for hot melt processes
GRAS status and precedence of use with many APIs (FDA IID)
available in pellet form
crystalline material with narrow melting range (∼60 °C) and rapid recrystallization; suitable for melt processes
GRAS status and precedence of use with many APIs (FDA IID)
available in pellet form
lipid excipient with intermediate melting point (43 °C)
ideal for capsule molding process