Description
Nature is a constant inspiration for cosmetics ingredients, but plants are not the only sources of natural actives.
Mineral Matters™ liquid stone extracts apply special technology to extract important minerals from precious stones and make them bioavailable to the skin. The result is a unique line of substantiated stone actives that enhance and protect.
Mala'Kîte™ is a protective copper complex extracted from malachite. A powerful free radical scavenger, it boosts cellular defenses offering protection against aging and detoxifying benefits. Mala'Kîte™ effectively protects both skin and hair against environmental stress.
The Mineral Matters™ line features five references:
Hema'Tîte™
Rhodo'Lîte™
Zin'Cîte™
Oli'Vîne™ ST

Mala'Kîte

™
Claims
Antioxidant
Detoxifying
Protects skin and hair from environmental stress
Natural and stable blue colorant
Use level
1-5%

Preservative free

Water (and) Malachite Extract

China NMPA notified
Mechanism of action
In vitro tests prove Mala'Kîte™ effectively:
shields against oxidative stress,
stimulates the natural antioxidant pool.
Sourcing
Once used as an ore to produce copper, today malachite is more well known as a gemstone.
This beautiful stone has a green color that does not fade over time or through exposure to light, ranging from a pastel blue-green all the way to a dark green verging on black.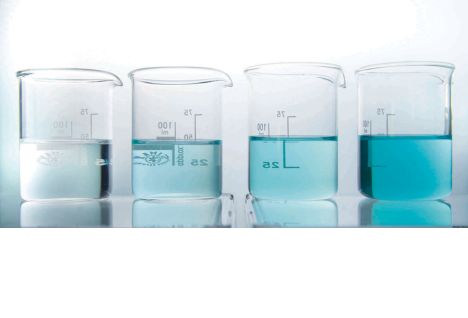 Mala'Kîte™ brings a spectacular blue lagoon color to formulations. Dose-dependent, this color, used in toners, serums or emulsions, is perfectly stable over time.
Resources